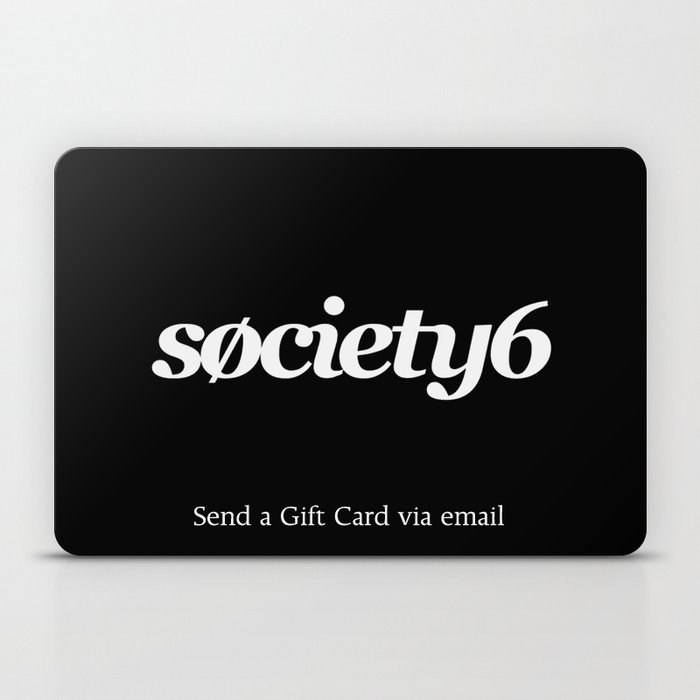 Name, Email, and Message are required fields.
About Society6 Gift Card
Not sure what to buy, or too late getting around to buy it? Send a Society6 Gift Card! It's the fastest way to give the gift of Art, and you don't have to worry about sizes or colors. All Society6 Gift Cards are sent to the recipient via email following the purchase. Click for the Society6 Gift Card terms and conditions.