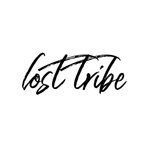 Lost Tribe
Lost Tribe was founded by Em Gray in the summer of 2015. She is a blessed wife and a new mother to a beautiful boy named Orion. Her love of adventure and travel was her inspiration to create her online shop. She wanted to share her photographs that were taken from around the world as well as her trendy, modern designs. She is honoured when you choose her art to be featured in your home and will forever keep creating. Instagram https://www.instagram.com/lost_tribe Website https://losttribeco.com Share a photo of your purchase to get featured! Lost Tribe joined Society6 on June 25, 2015
More
Lost Tribe was founded by Em Gray in the summer of 2015. She is a blessed wife and a new mother to a beautiful boy named Orion. Her love of adventure and travel was her inspiration to create her online shop. She wanted to share her photographs that were taken from around the world as well as her trendy, modern designs. She is honoured when you choose her art to be featured in your home and will forever keep creating.
Instagram https://www.instagram.com/lost_tribe
Website https://losttribeco.com
Share a photo of your purchase to get featured!
Lost Tribe joined Society6 on June 25, 2015.